Build your prescribed fire skills and restore ecosystem health
Desarrolle sus conocimientos sobre incendios prescritos y colabore con otras personas que trabajan para restaurar la salud del ecosistema.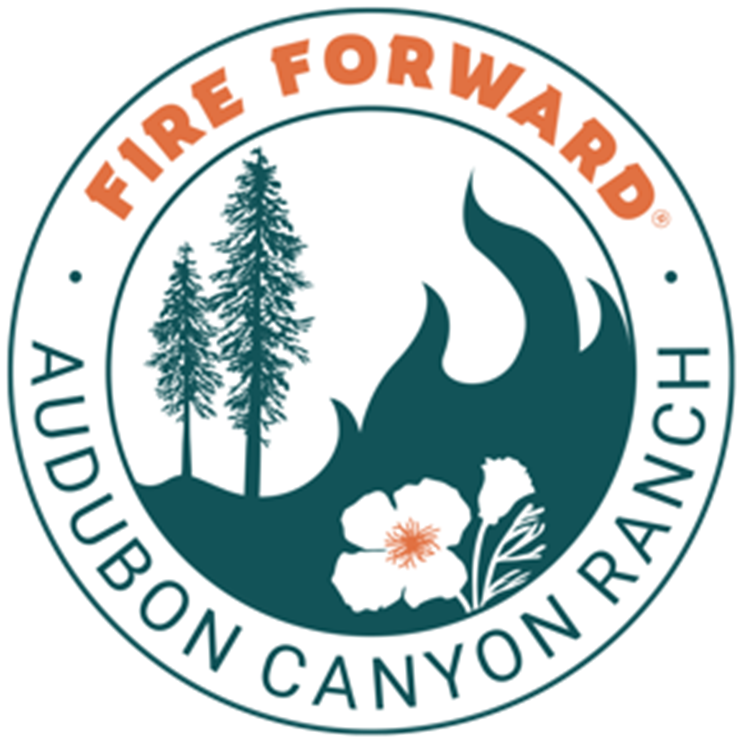 Our range of prescribed fire course offerings, workshops, and field opportunities are designed for you in mind—whether you are volunteering your time to help steward the land or are pursuing additional training for fire and forest stewardship careers.
Our landscapes become more resilient when all people are empowered
Fire Forward programs strive to increase ethnic, cultural, socioeconomic, and gender diversity among people who protect and care for our natural landscapes. We collaborate with local organizations such as Conservation Corps North Bay, LandPaths, North Bay Jobs with Justice, and Forestry and Fire Recruitment Program to ensure that people from diverse backgrounds can overcome employment hurdles and have access to meaningful, well-paying jobs.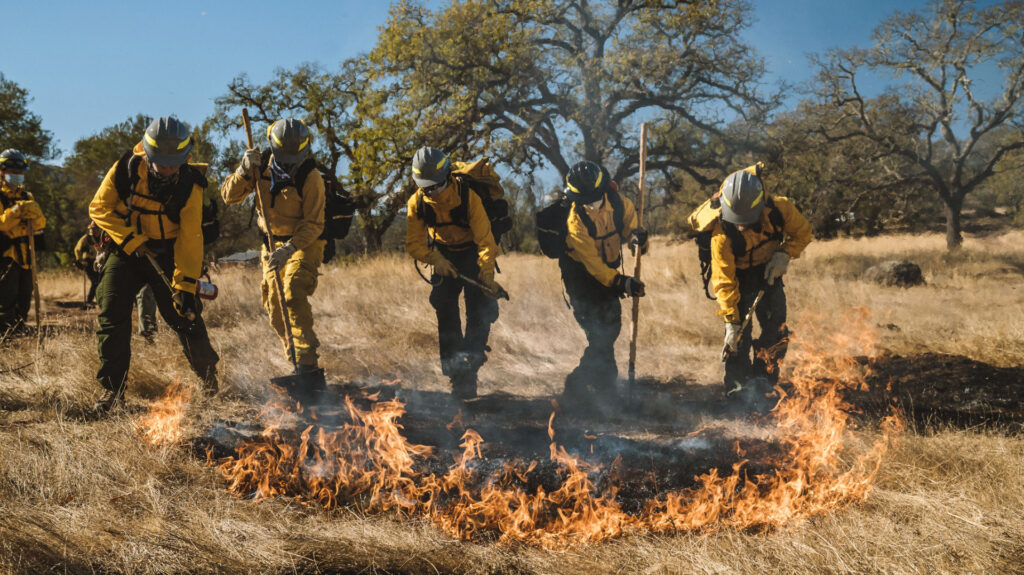 A range of trainings whether you are new to the field or working on fireline leadership certifications
Course offerings through 12/31/24 are listed below. Descriptions are available from the National Wildfire Coordinating Group. Courses open for registration are hyperlinked as they become available.
S-131: Firefighter Type 1 – 5/6–5/7/23
Application period:  closed
S-211: Portable Pumps and Water Use – 7/14–7/15/23
Application period:  closed
S-219: Firing Operations – 7/28–7/29/23
Application period:  closed
S-130: Basic Wildland Fire Training Field Day – 1/20/24
Applications accepted through 12/8/23
S-212: Wildland Fire Chainsaws – 1/31 and 2/1–2/2/24
S-212: Wildland Fire Chainsaws – 1/31 and 2/3–2/4/24
Application period:  10/13/23–12/8/23
S-211: Portable Pumps and Water Use – 4/5–4/6/24
Application period:  2/2/24–3/1/24
S-219: Firing Operations – 5/3–5/4/24
Application period:  3/8/24–4/5/24
CA-RX: State Certified Prescribed Fire Burn Boss Training. Hosted by Anderson Valley Fire
March 18-22, 2024, pending approval (PDF)
S-131: Firefighter Type 1 – 7/19–7/20/24
Application period:  5/10/24–6/7/24
L-280: Followership to Leadership – 8/9–8/11/24
Application period:  6/14/24–7/5/24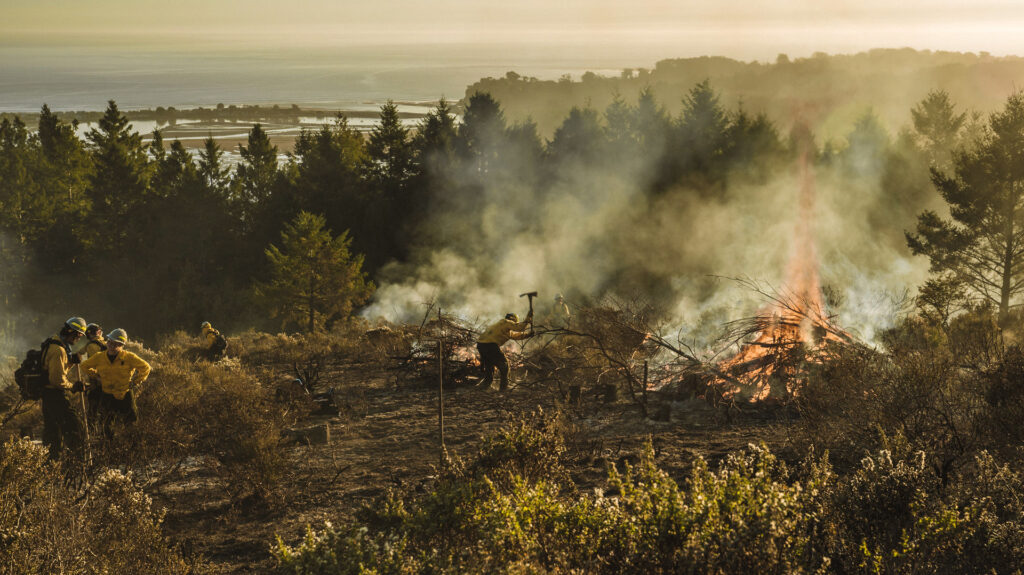 Our Prescribed Fire Apprentice program is a full-time, paid opportunity for people interested in prescribed fire stewardship careers to build their knowledge and skills with hands-on training and skills development. 
The apprenticeship is entry-level; no prior experience or education in the field is required. Apprenticeship positions last 11 months, from mid-January through mid-December. The application period is currently open for five apprentice positions.

Apprentices gain extensive field experience in planning, preparing, implementing, and monitoring prescribed fire and fuels reduction projects.
Planning and Implementation
site visits,
development of goals and S.M.A.R.T. objectives,
burn plan writing,
smoke management plan development,
permitting processes,
fire behavior modeling tools,
Incident Action Plan development, 
unit preparations,
prescribed fire experience,
understory thinning, 
shaded fuel break development, and
pile burn implementation.
Landscapes and Monitoring
mixed evergreen forest and redwood, coastal prairie, annual grassland, mixed oak woodland, chaparral, and shrubland,
instruction on fire behavior monitoring and first-order fire effects, 
fuel transects and pre-and post-fire monitoring, 
herbaceous diversity measurements,
fuel moisture sampling, and 
seed collection. 
Leadership and Community Development and Job Placement
fireline courses (NWCG and SFT),
relationship building,
public speaking,
workshop leadership,
high performance teaming,
expanding collaborations with regional organizations, tribes, and agencies,
support with individual job search, resume preparation, and reference needs.
Coursework includes: Support for online Basic 40, S-130 Field Day, S-211, S-212, S-219, S-131, L-280, CA-RX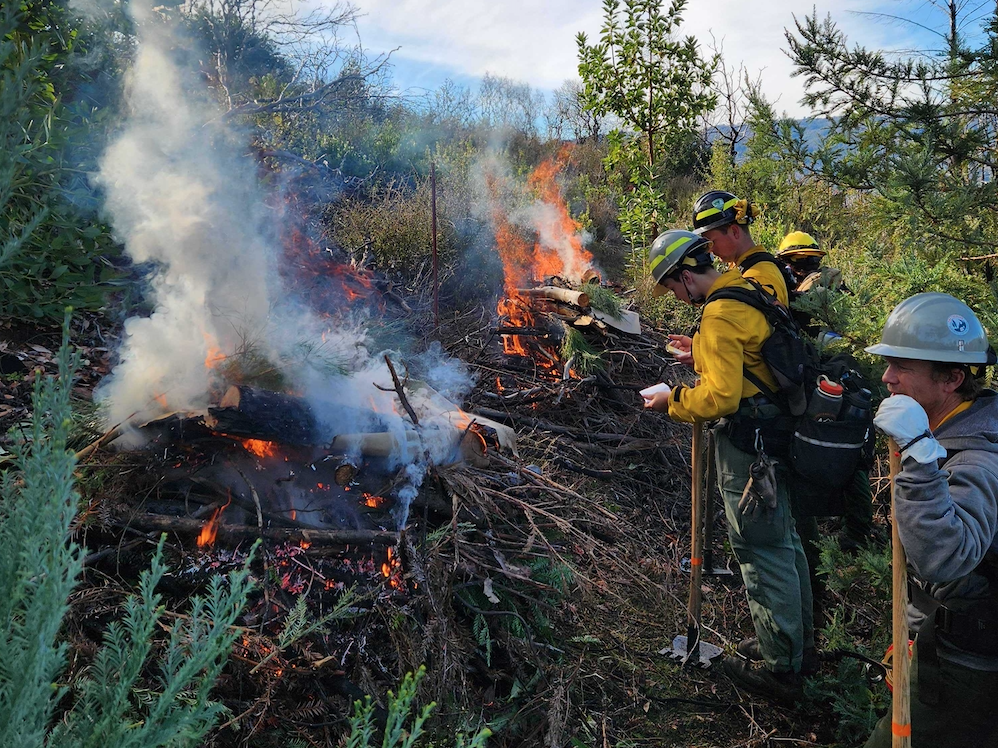 Fire Forward Fellowship: Gain Fireline Leadership Skills and Advance Your Career
Our year-long prescribed fire fellowship partners with private landowners, public agencies, and conservation partners to invest in the professional development of community members as regional prescribed fire leaders.
The fellowship mentors early-to-mid path professionals in fields related to fuels and fire management, ecology, or the like, who commit to an average of 300 hours of course and field work, and who are supported throughout the year by their employers. The fellowship is intended for people who are already qualified as Basic Wildland Firefighters (FFT2) and who have participated in a minimum of six prescribed burns. People earlier in their work with prescribed fire are encouraged to review the Apprenticeship opportunity, above.
Coursework includes: S-211, S-212, S-219, S-131, L-280, CA-RX
During their time in the program, Fellows also receive one-on-one mentoring in prescribed burn planning, which may include site visits, permitting, agency coordination, unit preparation, mapping, monitoring, community organizing, and burn implementation.
The fellowship training aligns with the State-Certified Prescribed Fire Burn Boss (CA-RX) requirements and approaches NWCG Squad Boss requirements.
In 2024, the Fellowship program will focus on alumni of the first two cohorts. Please check back in late 2024 for information on future opportunities to apply for a Fellowship.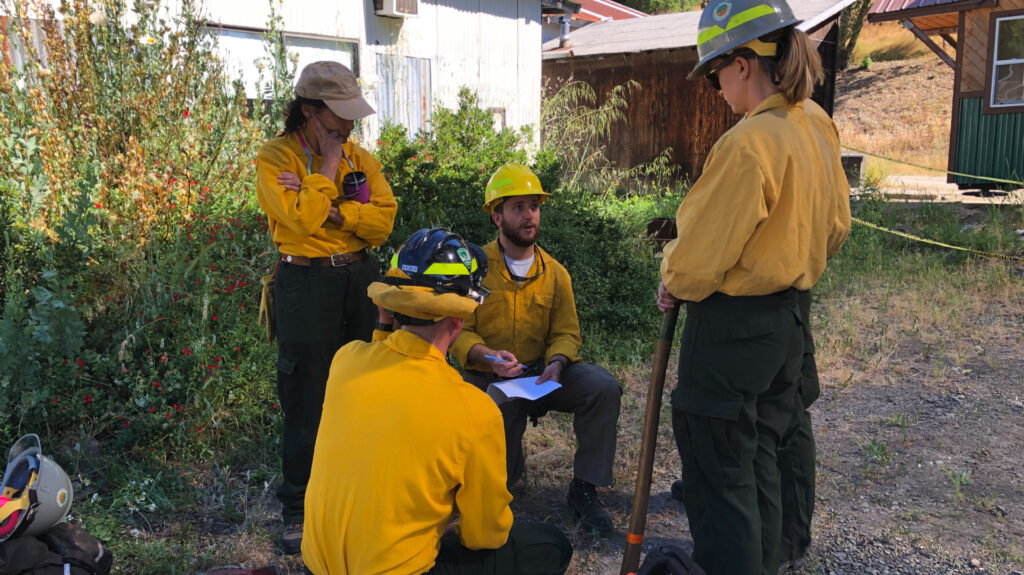 Experienced prescribed fire managers: Help build the capacity of your community to steward land with good fire
California Prescribed Fire Burn Boss Certification (CA-RX)
This training is intended for experienced prescribed or cultural fire practitioners who wish to be recognized by the state for their knowledge and expertise. This certification is intended for a broad audience involved in application of prescribed fire on non-federal lands across the state, such as retired fire professionals, landowners and community members, NGO staff, private contractors, tribal members and cultural burners, state and local agency staff, and others.
Candidates must meet program pre-requisites, attend 40-hours of in-person classroom sessions, complete a task book and receive evaluations from our qualified evaluators, and receive a final signature and certification from CAL FIRE / Ca State Fire Training. Both our Apprenticeship and Fellowship programs qualify people for this certification course.
The course is offered periodically through UC Cooperative Extension. View the program flyer. 
Receive early notification of the next Wildland Firefighter Type 2 (FFT2) course, Prescribed Fire Apprentice positions, and the Fire Forward Fellowship by joining the Good Fire Alliance online network.
December 7, 2022 02:29 pm