M.F.K. Fisher's Last House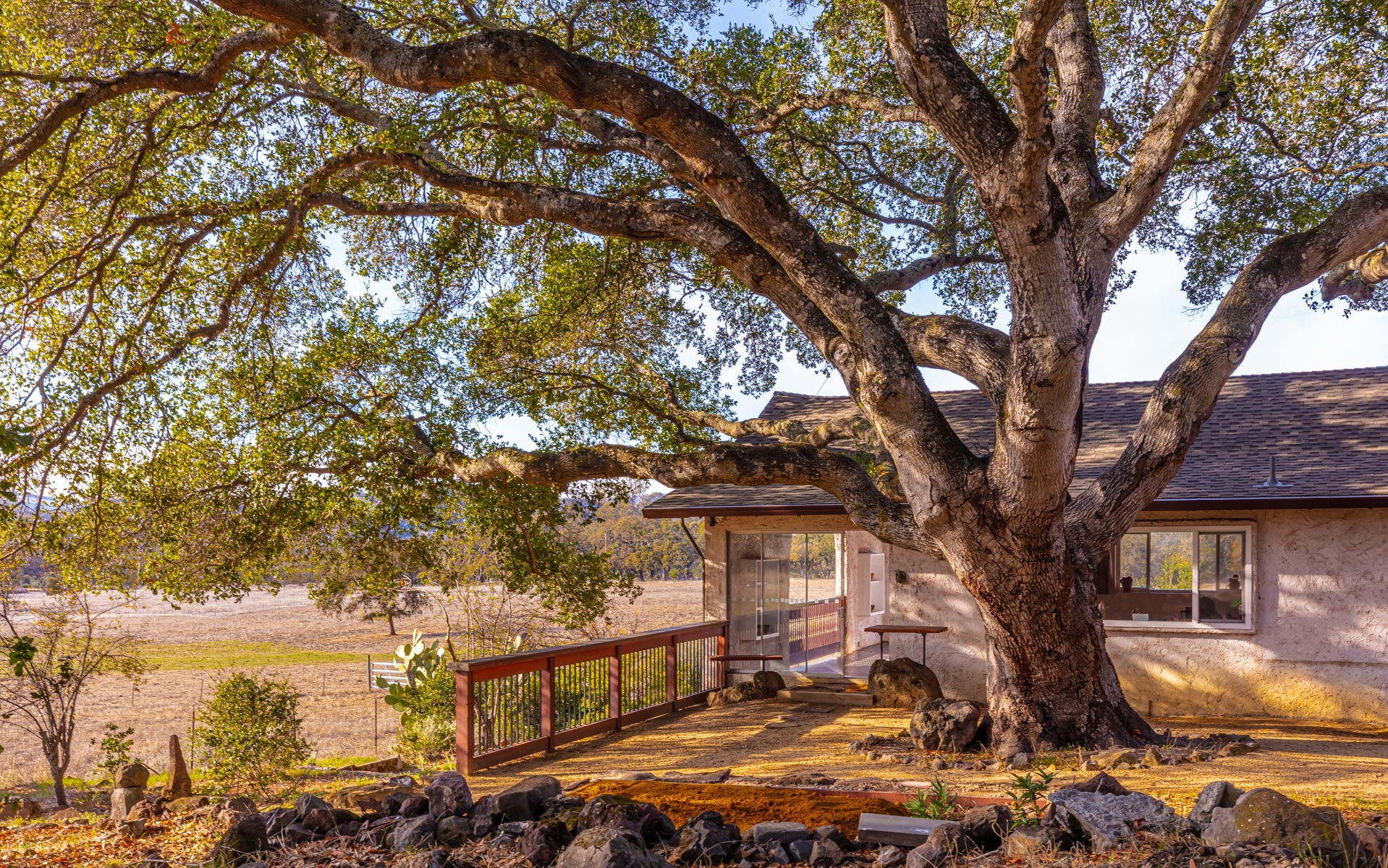 Photo credit: Barry Schwartz
"The sunset was strictly Maxfield Parrish. Thanks to the smatter of rain last week,
there is the sound of many frogs... Always amazing to me..."
-Letter to Norah Barr, 1973
M.F.K. a love of food, friendships, literature, and nature
Legendary author M.F.K. Fisher penned thirteen books during twenty-one years of residence in her 'Last House,' which was built for her by Bouverie Preserve landowner and architect David Pleydell-Bouverie. It was here that she welcomed friends such as Julia Child, James Beard, and Maya Angelou for conversations at the table.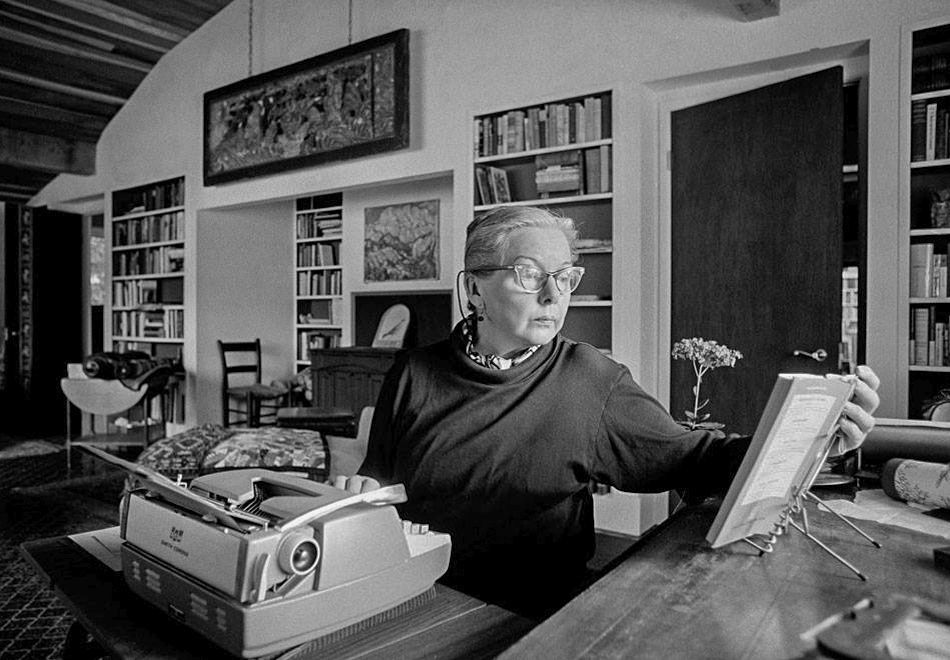 A literary pursuit of wine and food
Aside from writing approximately 34 books in her lifetime, another one of Fisher's legacies is the Napa Wine Library. In 1961, M.F.K. Fisher along with James Beard and a group of other notables, saw a need for a place in Napa where the public could access a variety of wine materials.  They started a campaign to acquire wine literature and raise funds and in 1963 the Napa Valley Wine Library Association was created. Fisher helped to launch this effort and served on the board for a time. The Napa Valley Wine Library Association thrives today and materials for the Wine Library collection are housed in the St Helena Public Library.
During her life and continuing to this day, she influenced many with her reflections on food. You can hear her voice in the writings of many popular chefs today. We think she would say when we talk about food, we are talking about ourselves, our identity and our place in the world.
Mary Frances, as she was known by her family and friends, lived in Last House on the Bouverie Preserve from 1971 until her death in 1992.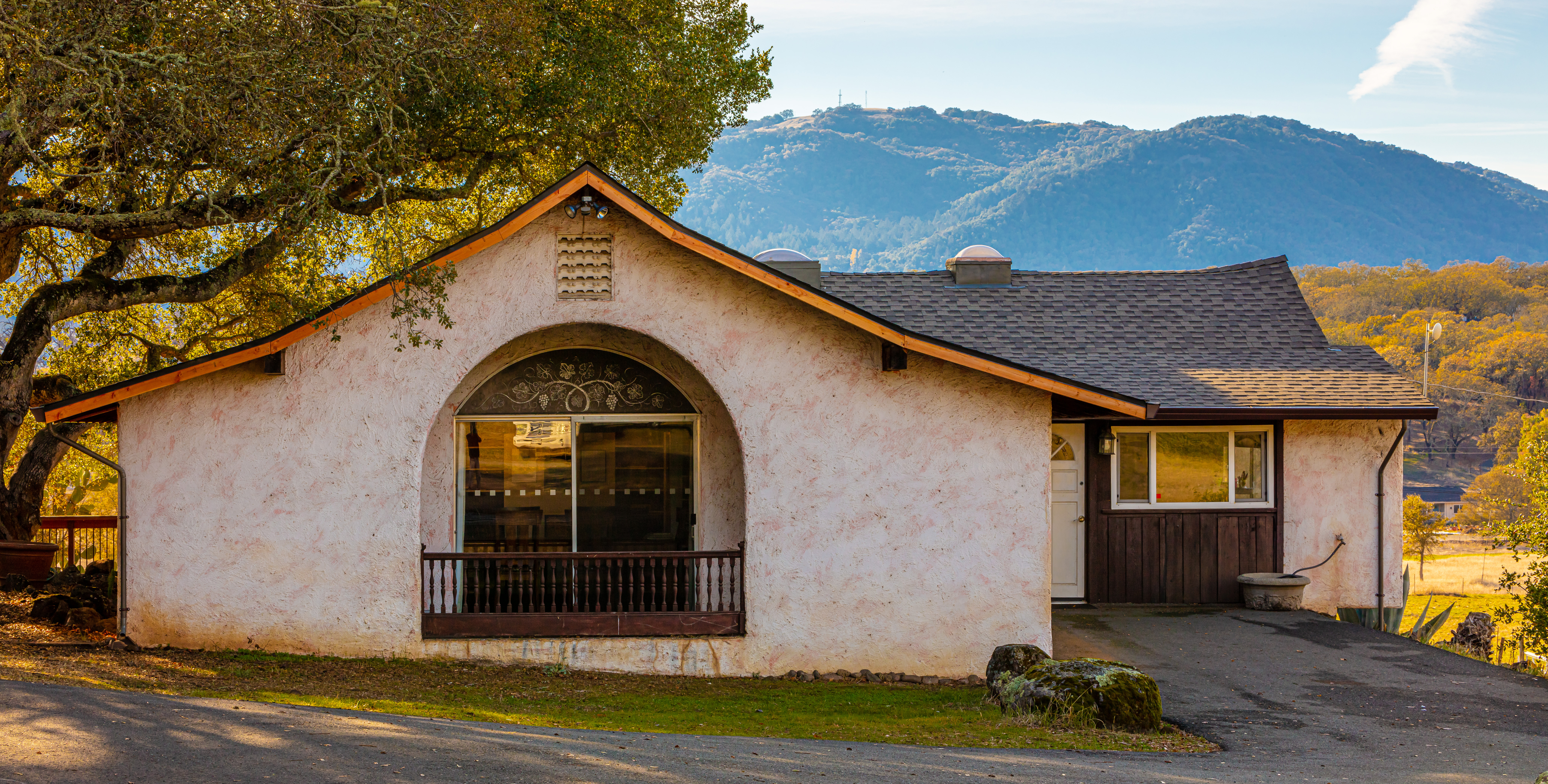 Restoring the legendary author's home
Fisher treasured her two-room "palazzino," which features a simple design, her signature Chinese red walls, built-in bookcases for over 6,000 books and arched porches that look west to Sonoma Mountain and east to the 535 acres of land under the care of Audubon Canyon Ranch. Today, Last House reflects the spirit and the flavor of her life on the preserve and serves as an exclusive destination honoring her love of food, wine, literature and nature.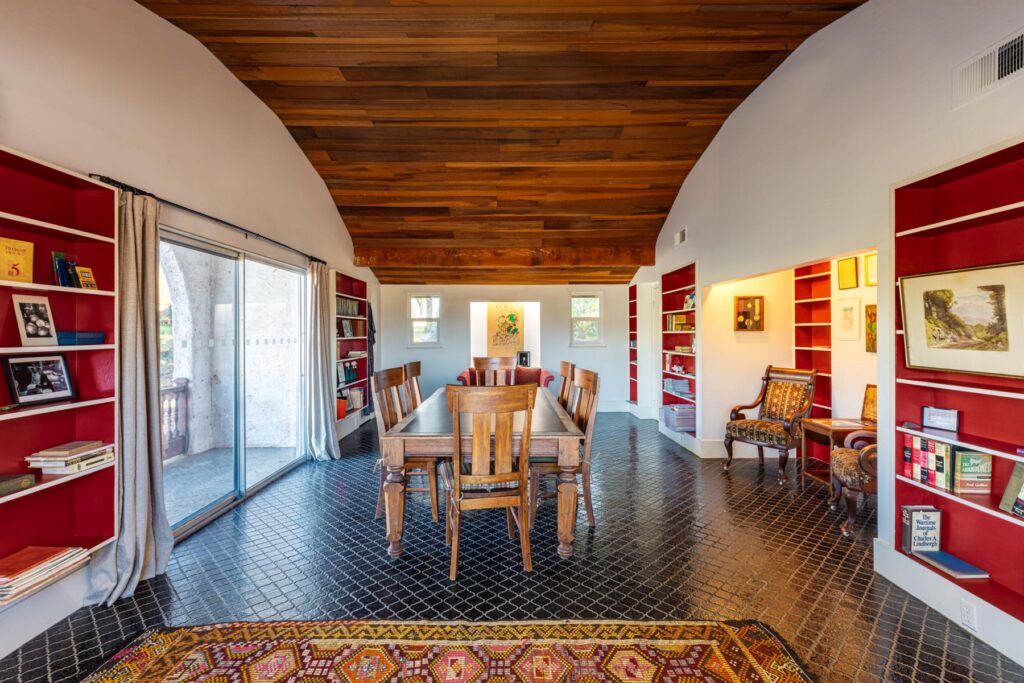 Paintings, furnishings, and memorabilia
Complementing the renovation are paintings, furnishings and memorabilia donated back to the house by family and friends. "Reaching out to family and friends who have lovingly shared items, memories, and stories has been rich," says Kennedy Golden, Fisher's daughter and an advisor on the project. Among the donated items, Fisher's Coronomatic typewriter sits quietly in one corner, rough draft secured on the platen for curious observers.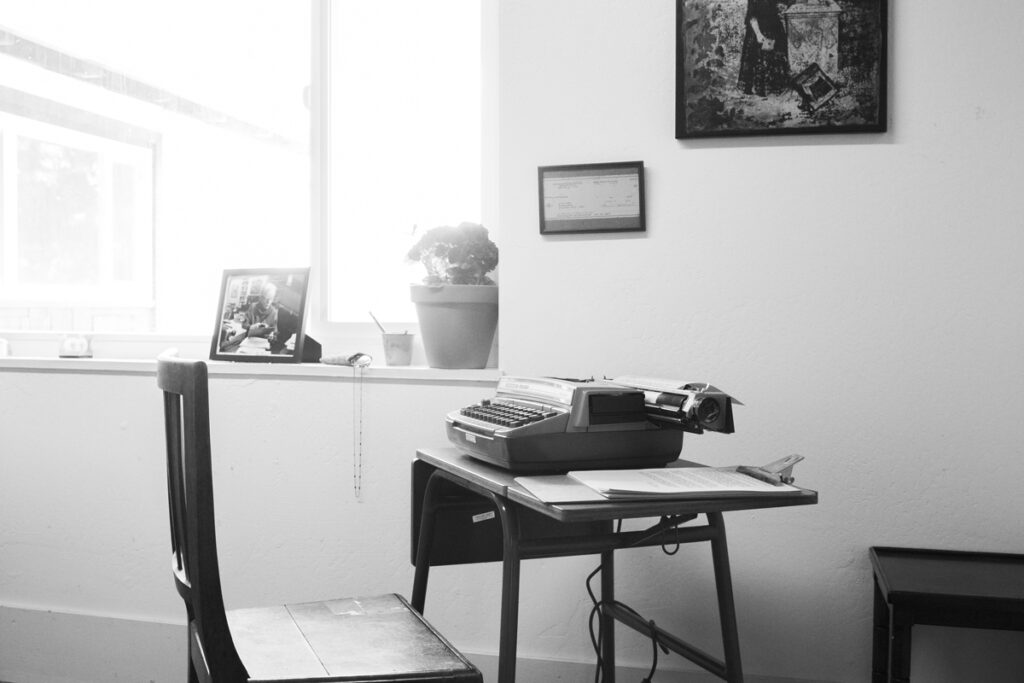 Be inspired! Get involved!
We host a range of on-site and online activities, including monthly tours, the annual Last House Writing contest, and other experiences. Be inspired by themes picked from Fisher's writings and the natural surroundings of Last House.
Volunteer help is especially welcome on pre-planning and day-of activities for a range of engaging events hosted by Last House, as well as ongoing special projects like managing the Last House library and giving pre-scheduled tours.
December 11, 2023 08:30 am