Since 1989, Audubon Canyon Ranch has been monitoring seasonal populations of shorebirds on Tomales Bay.
Most of the shorebird species that overwinter at Tomales Bay, including Dunlin, Western Sandpiper, Least Sandpiper, breed in the Arctic of Alaska and Canada. After breeding they travel south to the west coast of North and Central America to spend the winter feeding in rich coastal estuaries. These birds are fascinating and beautiful to look at and they play important roles in ecosystems all along their migration paths.
Monitoring changes in shorebird numbers can help us identify threats to their populations and overall ecosystem health. Our monitoring project is part of a larger collaborative effort all along the West coast of the Americas that tracks how shorebird populations change. By contributing to this large-scale effort, we can ensure that data are available to plan continent-wide conservation efforts that match the scope of these birds' migrations.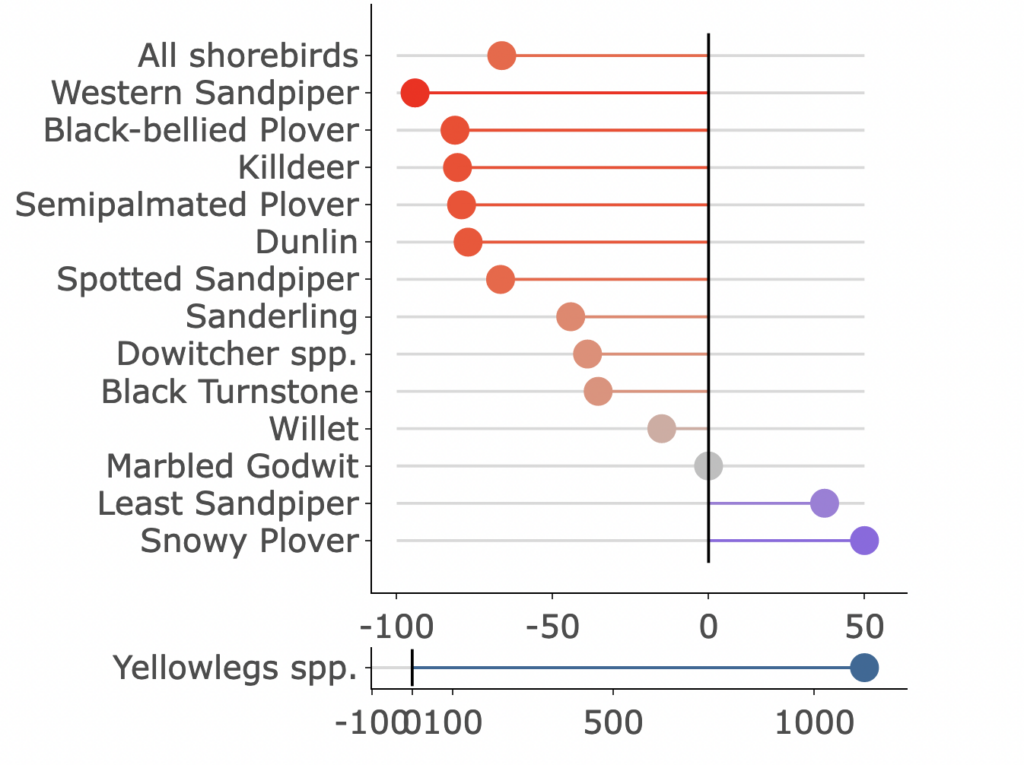 Estimated average number of shorebirds on Tomales Bay, 1989-2018. The increase in estimated abundance in 2009 was attributed to a large tidal restoration at the southern end of Tomales Bay. See the above links for more info about how we estimated these numbers. 
January 26, 2022 03:41 pm
December 4, 2023 08:30 am
January 26, 2022 03:41 pm
December 4, 2023 08:30 am