Connecting nature, people, and science for a more resilient world
ACR: Connecting Nature, People and Science
Our mission, vision and values
Our Mission:
Connecting nature, people, and science for a more resilient world
Our Vision:
A world where the diversity of life thrives, and nature benefits all.

Our Values:
Heart. We care about the work and each other. We approach our work with humility, generosity, and compassion.
Boldness. We work for change, questioning assumptions. We take the right risks. We are adventurous and creative.
Impact. We aim to make a significant difference for nature and people. We set clear goals and work smart to meet them.
Audubon Canyon Ranch, is a 501(c)(3) not-for-profit environmental conservation and education organization founded in 1962 to save a major heronry and block commercial development of Bolinas Lagoon in western Marin County, leading the way for the protection of Tomales Bay to the north. Today, we collaboratively steward a system of nature preserves totaling 5,000 acres across 26 properties in Marin, Sonoma and Lake counties and work to meet our mission through the integration of education, science, and stewardship in a rapidly changing world.

Healthy plant and animal populations are signs of a healthy world
Audubon Canyon Ranch's conservation science program has monitored the North Bay region nesting successes of herons and egrets for over 40 years, collected long-term data sets on wintering shorebird and waterbird populations on Tomales Bay for over 30 years, and is using GPS to track the movements of individual mountain lions in the Sonoma Valley and Great Egrets and Long-billed Curlews on the coast.
Our Fire Forward program, founded in 2017, is advancing our community's ability to use "good fire" to reduce risk and build ecosystem resilience against climate-driven wildfire events.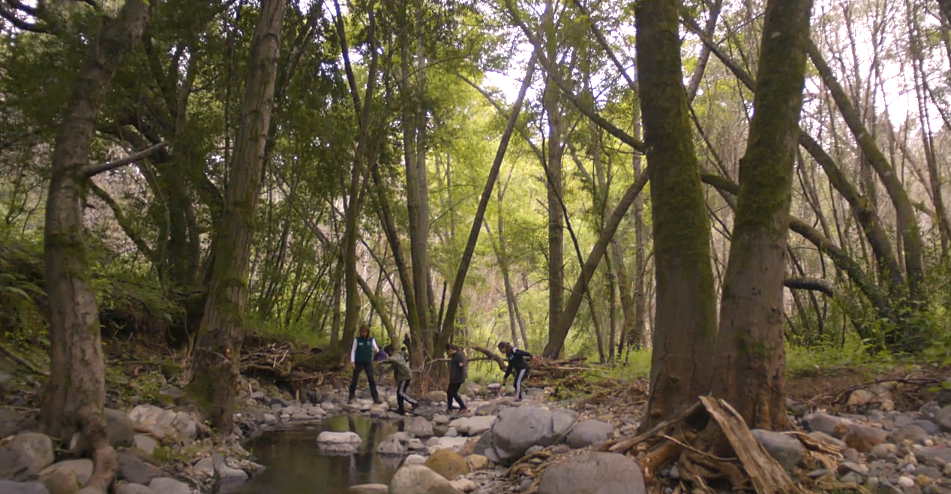 Access to nature builds healthy communities
Audubon Canyon Ranch's experiential nature education program, which turned 50 in 2020, has connected more than 300,000 Bay Area children and adults to the wonders of nature, cultivating environmental literacy and a conservation ethic. We also steward cultural treasures in our care, including the literary legacy of American author M.F.K. Fisher at her "Last House," located on the Bouverie Preserve.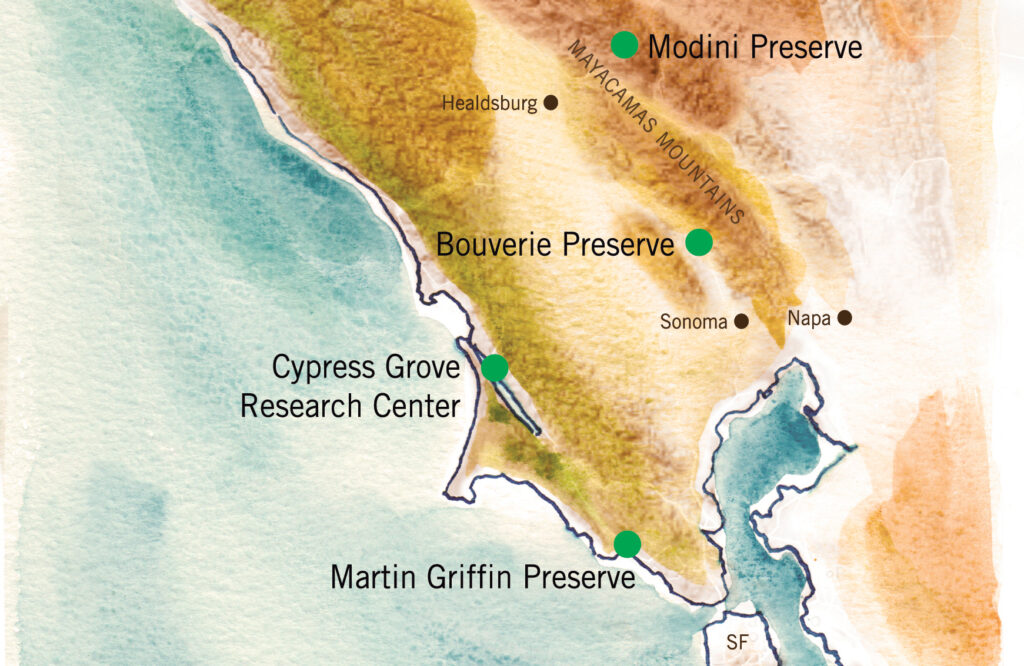 The lands upon which Audubon Canyon Ranch operates are within the ancestral territories of the Coast Miwok, Southern Pomo and Wappo peoples. We recognize that Indigenous communities are very much alive today and striving to protect and maintain relationships with cultural and natural resources on lands that we hold; we fully acknowledge that Indigenous lands are still occupied by us and others.
Audubon Canyon Ranch commits to putting our words into action by developing programs that exemplify our commitment to cultural and Indigenous equity, inclusion, and justice.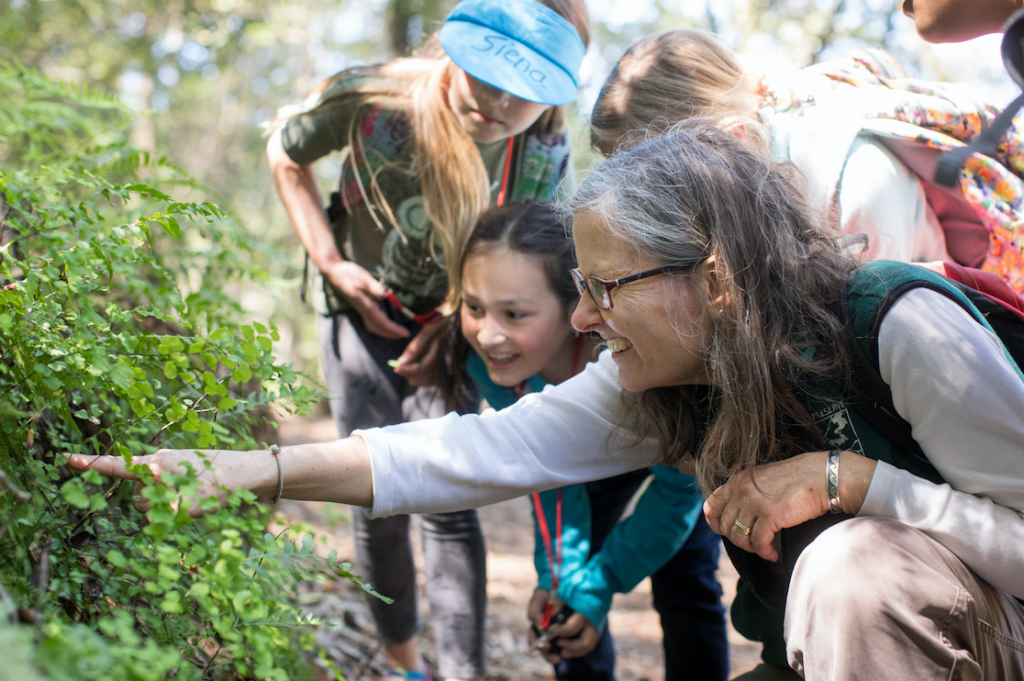 Tackling the region's challenges together
Caring for the land, learning how nature works, and sharing knowledge with others—it's what Audubon Canyon Ranch has done for 60 years…thanks to its supporters. ACR's programs are made possible thanks to the contribution of thousands of hours of volunteer service, and donations from caring individuals, foundations and businesses.
ACR is an independent nonprofit organization with 501(c)(3) status. Our tax ID number is 94-6069140.
December 4, 2023 08:30 am